Dubai Film Market
United Arab Emirates
11th edition
6 - 13 December 2017
As part of its ongoing commitment to stimulate regional film production and trade, Dubai International Film Festival established the Dubai Film Market (DFM) in 2007. The DFM is a unique platform that aims to raise the visibility of Arab cinema in the region and at an international level. Since its inception, the DFM has supported over 300 projects; bringing films to the screen which have gone on to enjoy critical acclaim and find new audiences across the globe.
Dubai International Film Festival 2017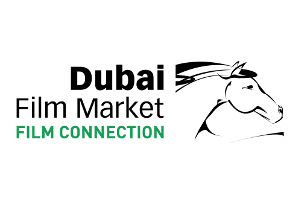 The Dubai Film Connection (DFC) is the co-production market of DIFF. Launched in 2007, the DFC aims to raise the visibility of Arab filmmakers and stimulate the growth of film production originating from the Arab world. The DFC brings international and Arab film professionals together to collaborate on the realisation of approximately 10 selected projects each year.
DIFF Award - THE SYRIANS
ART Award - YOU WILL DIE AT TWENTY
Hideaway Entertainment Award - THE UNWANTED
CNC Award - DIRTY, DIFFICULT, DANGEROUS
Cinescape/Front Row Award - THE ALLEYS
Films available for screening until 28th February 2018.
Directed by Mounia Akl, Lebanon, USA, 2017, 21 min