NEW: YOUR OWN ONLINE FILM FESTIVAL!
In these unprecedented times, Festival Scope has teamed up with Shift72 to offer film festivals and institutes solutions to hold virtual editions of their events to expand viewership beyond the theaters. With an elevated technical experience, you will be able to host your event in a hybrid or fully digital format.
A rich out-of-the-box solution that will give your audience an amazing experience and, for you, the possibility to add incredible features and get insights on a user-friendly platform!
A feature rich out-of-the-box solution!
We know that security and good video quality are important for your festival, so all options include HD streaming and DRM protection. To replicate the festival experience, you will be able to bundle films in programmes, add film or festival trailers before the film, include pre-recorded presentations or link the film to a live Q&A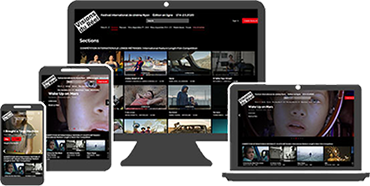 Our new solution is now compatible with Eventival and FestiCiné: You have the option to export your film data directly into the online festival platform to save time!
If you're interested in discovering more about the many features and how to create your virtual branded festival